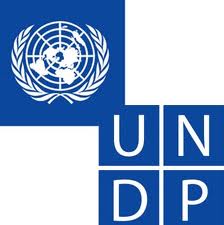 (Source: UNDP)
The 2013 Human Development Report – "The Rise of the South: Human Progress in a Diverse World" – examines the profound shift in global dynamics driven by the fast-rising new powers of the developing world and its long-term implications for human development.
China has already overtaken Japan as the worlds second biggest economy while lifting hundreds of millions of its people out of poverty. India is reshaping its future with new entrepreneurial creativity and social policy innovation. Brazil is lifting its living standards through expanding international relationships and antipoverty programs that are emulated worldwide.
But the "Rise of the South" analyzed in the Report is a much larger phenomenon: Turkey, Mexico, Thailand, South Africa, Indonesia and many other developing nations are also becoming leading actors on the world stage
Read the full report in UNDP website

In 2008 the Danish Parliament with overwhelming majority passed a bill amending the Danish Financial Statements Act. The amendment made it mandatory for the approximately 1100 largest companies in Denmark to report on CSR policies in case they have such policies. In particular, the companies must include the following information on CSR in their annual report:
1. The content of their CSR policies, including any standards, guidelines and principles for CSR used by the company.
2. How the company implements its CSR policies and put them into action including any systems or procedures used.
3. The company's evaluation of what has been achieved as a result of the CSR initiatives during the financial year including any future expectations.
All the info in  Danish Government  CSR site
Download the full report
Danish CSR reporting_printversion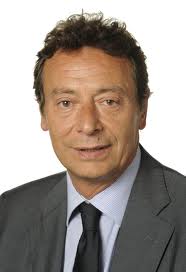 (Publicado en el Blog de Rc&Sostenibilidad de Telefónica)
El Pleno del Parlamento Europeo ha aprobado esta semana los dos informes en que venía trabajando en desarrollo de la Comunicación de la Comisión sobre la Estrategia renovada de la UE para 2011-2014 sobre la responsabilidad social de las Empresas – COM (2011) 681- de 25 octubre de 2011.
El primero de ellos -Informe de la Comisión de Asuntos Jurídicos sobre responsabilidad social de las empresas: comportamiento responsable y transparente de las empresas y crecimiento sostenible 2012/2098(INI)-, se centra en tres prioridades: (1) mejorar la transparencia; (2) establecer los procesos de autorregulación y corregulación;  y (3) clarificar la recompensa que supone la RSE en el mercado. Este informe, conocido por el nombre de su ponente, Raffaele Baldassarre, fue aprobado por 553 votos a favor, 41 en contra y 38 abstenciones.
El segundo informe, cuyo ponente ha sido el parlamentario Richard Howitt -Informe de la Comisión de Empleo y Asuntos Sociales sobre la responsabilidad social de las empresas: promover los intereses de la sociedad y un camino hacia la recuperación sostenible e integradora(2012/2097(INI))- se centra en cuatro aspectos o prioridades
Ver la noticia íntegra en el Blog de RC & Sostenibilidad de Telefónica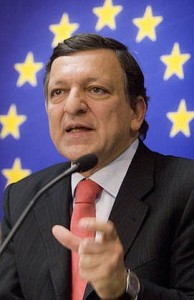 (Source: UE Commission, President News) "Corporate Social Responsibility is an inseparable part of rebuilding a globally competitive European economy on the basis of innovation, trust and European values" said President Barroso while addressing the Enterprise 2020 Summit in Brussels today.
"It is a mechanism for ensuring that our values are well defended here in Europe and more broadly shared in other parts of the world" he continued. The President reminded that sustainable economic growth can be achieved among others through a responsible approach to business. He also insisted on the need of "inventive solutions" at a time when Europe faces major social challenges, such as high-levels of youth unemployment and ageing population, in particular because the future budget 2014-2020 will be less than the Commission would have hoped.
​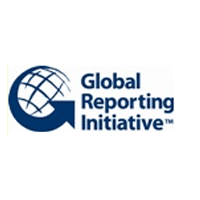 (Source
GRI Web Site
)
"GRI's governance bodies – the Board of Directors, Stakeholder Council and Technical Advisory Committee – play a leading role in the development of its Sustainability Reporting Framework, and in deciding GRI's direction. Each year elections are held for members of these governance bodies, and GRI is pleased to announce the new members of the Board of Directors and Stakeholder Council for 2013″.
GRI's
Stakeholder Council
members from Business, Civil Society Organizations and Mediating Institutions go through an election process in which GRI's
Organizational Stakeholders
vote. Labor representatives on the Stakeholder Council are appointed by major international Labor organizations.
Following the 2012 Stakeholder Council elections, 18 members have been elected or re-elected
* for a term on the Stakeholder Council. The members will start their terms on 1 January 2013.
Business constituency:
- Ms. Inés García-Pintos Balbás, Head of Corporate Responsibility and Innovation at CECA, Confederation of Spanish Savings Banks*
- Mr. Ronald Wolfsheimer, Executive Vice President, Chief Financial and Administrative Officer at Calvert Investments, Inc.
- Mr. Ian Jameson, Chief Advisor: Climate Change and Sustainable Development at Eskom Holdings SOC Limited
- Ms. Sonia Favaretto, Sustainability Officer at BM&FBOVESPA
- Mr. Ron Chung, Manager – Group Sustainability Support at CLP Holdings Limited
- Ms. Hilary Parsons, Senior Public Affairs Manager (Global) at Nestlé S.A.
- Mr. Alberto Andreu, Chief Sustainability Officer at Telefónica S.A.

(Source: European Commission) In 2013, a UN special event will follow up on efforts made toward achieving the Millennium Development Goals (MDGs) and will likely raise the issue of what might follow after the target year of 2015. Following the decisions taken at the review meeting in 2010, the UN Secretary General has started preparatory work.
The global political and economic landscape has significantly changed over recent years. Growth in emerging economies has become the key driver of global growth. Disparities within and between developing countries have increased and the GNI per capita of a few upper middle-income countries has outscored some European member states. Likewise, new actors have emerged in the development sphere, including private actors. Some of these were also acknowledged in the Global Partnership for Effective Development Cooperation, agreed at the Busan High Level Forum on Aid Effectiveness in 2011.
The objective of the current Public Consultation is to inform the preparation of an EU contribution to the UN process.
Read the full info in the European Commission Site
Documents related: Towards a Post-2015 Framework
To participate use this link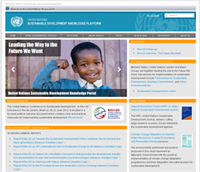 Source: UN Sustainable Development Knowlwdge Platform
One of the main outcomes of the Rio+20 Conference was the agreement by member States to launch a process to develop a set of sustainable development goals (SDGs) that could be a useful tool for pursuing focused and coherent action on sustainable development. Member States resolved to establish an "inclusive and transparent intergovernmental process open to all stakeholders, with a view to developing global sustainable development goals to be agreed by the General Assembly.". The UN General Assembly will on 16 October 2012 hold a special event in order to provide an initial opportunity for all member states and other participants to engage in discussions on how to develop the SDGs, in light of the relevant terms agreed within the Rio+20 outcome document.
Read the full info in the UN Sustainable Development web
Read the Concept Note that will be discuss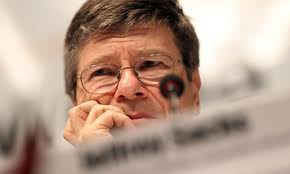 (Source: UN News Centre)
9 August 2012 – United Nations Secretary-General Ban Ki-moon today launched a new independent global network of research centres, universities and technical institutions to help find solutions for some of the world's most pressing environmental, social and economic problems.
The Sustainable Development Solutions Network (SDSN) will work with stakeholders including business, civil society, UN agencies and other international organizations to identify and share the best pathways to achieve sustainable development, according to a UN news release.
This initiative is part of the work undertaken in response to the mandate on post-2015 and the outcome of UN Conference on Sustainable Development (Rio+20), which took place in Rio De Janeiro, Brazil, in June.
The Solutions Network will be directed by Professor Jeffrey D. Sachs, director of the Earth Institute at Columbia University and Special Advisor to Secretary-General Ban on the global anti-poverty targets known as the Millennium Development Goals (MDGs). It will operate in close coordination with the High-level Panel of Eminent Persons on the Post-2015 Development Agenda.
Read the full info in UN News Centre
Picture published in The Guardian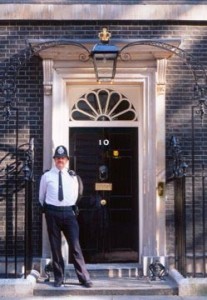 (Fuente: ComunicaRSE )
El Ministro de Ambiente del Reino Unido, Taylor of Holbeach, anunció hoy que el gobierno se encuentra en proceso de consulta para la elaboración de directrices para "ayudar a las empresas a demostrar su desempeño sustentable de una manera más clara y concisa ante los inversores y los ciudadanos". La guía incluye un asesoramiento detallado sobre cómo se puede medir e informar el impacto en la biodiversidad.
Holbeach dijo que "esta nueva guía es un paso más hacia nuestro objetivo de convertir a los informes de sostenibilidad corporativa en una práctica comercial normal".
Esta herramienta está vinculada con los anuncios  realizados en Río +20, donde las empresas y el Gobierno británico apoyaron la moción  para alentar a las empresas a incluir información de sostenibilidad en sus informes anuales.
Leer la informacion completa en ComunicaRSE

Last week, Robert McNeill, made me an interview for CSR Leaders, a blog focus on Corporate Social Responsibility and Sustainability managers all over the word.
I really want to thank Robert this interview, and the opportunity he gave me to share my thoughts about CSR and to use the football as a metaphor of CSR.
Here, you can find the beginning  of this interview and a link with CSR Leaders blog. Thank you Robert!
***********
"In The Lead: CSR Success Stories" shares breakthrough CSR success stories, tips and solutions with the global CSR community. Our objective is to bring together the best-of-the-best and inspire real CSR solutions. We interview the most dynamic CSR experts and showcase their stories and insights.
Have you ever wanted to know how one of the largest companies in the world, present in 25 countries with a workforce of some 285,000 professionals and more than 309 million customers thinks about CSR? Well, look no further. Telefónica's Alberto Andreu is in the lead!
CSRLeaders has been tracking Alberto Andreu @aandreup for some time. We managed to get on his calendar. Not easy for a man that travels across continents and, as head of CSR, reports into the Global Telefónica Board.
Telefónica's "Captain" of CSR andProfessor of Organizational Behavior at IE Business School.
Alberto, thanks for your time. CSR continues to be a "strategic" imperative for many organizations but from our outlook there appears a lack of processes, funding, and even understanding of what it is and how it should be performed. So instead of listening to journalists, we are approaching people like you who are doing CSR and are living it. What's your take on the state of CSR?
I completely agree with you. I have had the opportunity to talk with CSR professionals in the UK, Germany, Czech Republic, Brazil, Argentina, Colombia, among others. The question that we all have to ask ourselves is, "Are we talking about the same thing? Are we on the same page?" The answer, more often than not, is unfortunately no, we are not talking about the same thing. Significantly, this does not happen in other professions / business functions like marketing, sales, finance, operations and HR. When we talk about CSR and sustainability we have to define up front what we are talking about. Certainly, CSR Leaders is trying to shine some light into this tunnel and has a very interesting blog.
Continue reading In The Lead: CSR Success Stories Featuring Telefónica's Alberto Andreu