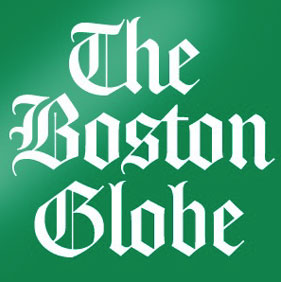 This post has been published  in Boston Globe

"Ever since I started with this whole corporate responsibility thing," says Andreu, "a lot of people have asked me: What do you do? What's your job actually about?" He distills the job into three principal activities and responsibilities: foresight, nurturing, and evangelism.
Foresight
The director's responsibility here is to identify the social and environmental risks or opportunities that may not be relevant in the near term, but will be in the medium to long term — and then place them in front of the appropriate decision makers. The corporate social responsibility manager, by engaging with stakeholders in government, industry, civil society, and international organizations, captures valuable information about emerging social and environmental issues.
By placing those issues into context and relating them to the business, corporate responsibility directors make them accessible to decision makers. "For example, 10 years ago very few executives were aware of the social and environmental issues involved in the supply chain," notes Andreu. He points to the Bangladesh textile factory collapse in 2013 that killed more than 1,000 workers and tripped up brands like Benetton and Mango that were outsourcing to the contractors.
Likewise, diversity has recently been incorporated into the legal framework of national laws and European directives. Effective corporate social responsibility directors helped guide human resources executives in addressing these concerns in advance of regulations.
Thus, the director acts as a "social radar," detecting emerging issues, understanding their potential importance to the company and communicating any concerns in the language of executives they need to influence.
Nurturing
Just as there are incubators for startups, Andreu says the corporate responsibility office needs to act as an incubator for internal projects. The office must work with other functional areas to bring about the needed improvements in social and environmental performance.
Let's imagine a company is operating in Europe. The previous example of diversity is one that has been identified as a priority subject by the company's corporate responsibility office, and the director initially takes the lead on moving the company toward compliance — but after incubation, this issue is now is a matter dealt with primarily by the human resources department.
The challenge lies in ensuring that the transition from one team to the next happens at the right time. "The problem is that [managers] get confused in one of two ways: Either releasing projects before they're ready or holding on to them for too long," says Andreu. "You can't make a mistake when it comes time to let your "children" leave home . . . neither too soon, nor too late."
Evangelism
In the long run, what is the purpose of a corporate responsibility office? To bring the company into a more sustainable mindset, to spread the word about sustainability. But there should also come a time when the word is thoroughly spread. As Andreu puts it, "The true test of a responsible company is when all functions and departments are capable of minimizing their own negative impacts and are thinking about making a positive impact on their community."
There are a number of functions that make sense to have in the corporate social responsibility office such as environmental reporting and relationships with global and local nonprofits. But in the long run, all this may be a temporary state of affairs, says Andreu. To be truly successful, corporate responsibility directors should be putting themselves out of business.
This article is adapted from "What Does a Corporate Responsibility Manager Do?" by Gregory Unruh, Arison Group endowed professor at George Mason University. Copyright 2015 MIT Sloan Management Review.
La Comisión N

acional del Mercado de Valores (CNMV) ha presentado hoy (24 de febrero de 2015) el nuevo Código de Buen Gobierno de las Sociedades Cotizadas, elaborado con el apoyo y asesoramiento de la "Comisión de expertos en materia de gobierno corporativo" y aprobado por Acuerdo del Consejo de la CNMV de 18 de febrero de 2015.
El nuevo Código completa la reforma del marco normativo del gobierno corporativo en España, iniciada con la creación de la Comisión de expertos por Acuerdo del Consejo de Ministros de 10 de mayo de 2013
La Comisión de Expertos ha realizado un doble trabajo. Por un lado, ha promovido la reciente reforma de la Ley de Sociedades de Capital que ha elevado a la categoría de normas legales de obligado cumplimiento aquellas cuestiones básicas en materia de gobierno corporativo que se han considerado exigibles a todas las sociedades y cuya eficacia y contribución se entienden debidamente contrastadas, mientras que su ausencia determina la imposibilidad de alcanzar el objetivo del buen gobierno corporativo.
Por otra parte, ha asesorado y apoyado a la CNMV en la modificación del Código Unificado de 2006 (actualizado en 2013), que hoy se hace público.
Leer la nota de prensa de la CNMV completa
Descargate el nuevo Código de Buen Gobierno de las Sociedades Cotizadas
Fuente: Ministerio de Empleo y Seguridad Social
«En su reunión celebrada esta mañana (24 de octubre de 2014), el Consejo de Ministros ha adoptado el acuerdo por el que se aprueba la Estrategia Española de Responsabilidad Social de las Empresas 2014-2020, un documento que dotará a nuestro país de un marco común de referencia que permitirá armonizar las distintas actuaciones que, en relación a la Responsabilidad Social, se están desarrollando tanto en el ámbito público como en el privado.
Se trata de una actuación que responde a las recomendaciones plasmadas en la Estrategia Renovada de la Unión Europea sobre Responsabilidad Social de las Empresas (RSE), que insta a los países miembros a impulsar políticas nacionales en materia de RSE y que tal y como ha manifestado la ministra de Empleo y Seguridad Social, Fátima Báñez "compromete a las empresas, las administraciones públicas y al resto de organizaciones para avanzar hacia una sociedad y una economía más competitiva, productiva, sostenible e integradora".
Ver la informacion completa en la página del Ministerio de Empleo y Seguridad Social

Source: European Union Press release database
The European Parliament and the Council have reached agreement on an amendment to existing accounting legislation to improve the transparency of certain large companies on social, environmental and diversity matters. This agreement was endorsed today by Coreper. Companies concerned will need to disclose information on policies, risks and results as regards environmental matters, social and employee-related aspects, respect for human rights, anti-corruption and bribery issues, and diversity on boards of directors.
«Europe needs modern and useful rules on transparency of non-financial information by certain large companies. I am glad to see that the European Parliament and the Council agree and support the Commission as regards the objective of this proposal», said Michel Barnier, Commissioner for the Internal Market and Services. «I want to thank the Members of the European Parliament, particularly its rapporteur, Raffaele Baldassarre, and the shadow-rapporteurs, as well as the Greek and Lithuanian Presidencies for their support. Companies, investors and society at large will benefit from increased transparency. This is important for Europe's competitiveness and the creation of more jobs. The new rules will only apply to some large companies with more than 500 employees, as the costs for requiring small and medium-sized enterprises (SMEs) to apply them could outweigh the benefits. While I am happy that the Commission has to report back on country-by-country reporting on tax matters by 2018, I am sorry that the spirit of the European Council conclusions will not be taken forward as quickly as I had hoped. I hope that the next Commission might see its way to accelerating this issue."
Read the full info at EU press release database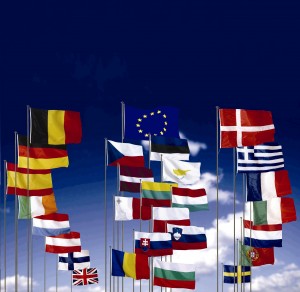 Fuente: Servimedia
El Parlamento Europeo y el Consejo de la Unión Europea han alcanzado un acuerdo sobre la nueva directiva por la que las empresas europeas tendrán que informar sobre sus impactos sociales y medioambientales, y ha sido aprobado este miércoles por el Comité de Representantes Permanentes (Coreper).
De esta forma, la nueva norma afectará a las compañías cotizadas y las empresas con más de 500 empleados, que deberán hacer pública información ambiental y social relevante y útil en sus informes de gestión. La nueva directiva también deberá ser tenida en cuenta por empresas no cotizadas pero que los Estados miembros consideran que deban asumirla, bien por el tipo de actividad que desarrollan o el número de empleados que tengan.
En total, se estima que el alcance de los requerimientos de información no financiera afecte a unas 6.000 compañías o grupos empresariales en todo el territorio de la Unión Europa.
El enfoque adoptado garantiza que la carga administrativa de elaboración de la información sea mínima para las empresas. Se exigirá a las compañías a revelar información útil y concisa, necesaria para la comprensión de su desarrollo, el rendimiento, la posición y el impacto de su actividad, en lugar de un informe de pleno derecho y detallado.
Leer toda la información en Servimedia.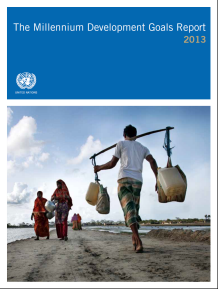 Source: UNDP. The Millennium Development Goals (MDGs) have been the most successful global anti-poverty push in history, the report says. Significant and substantial progress has been made in meeting many of the targets—including halving the number of people living in extreme poverty and the proportion of people without sustainable access to improved sources of drinking water. Remarkable gains have been made in the fight against malaria and tuberculosis. There have been visible improvements in all health areas as well as primary education.
This year's report looks at the areas where action is needed most: hunger, maternal health, sanitation and environmental protection, for example. This report also shows that the achievement of the MDGs has been uneven among and within countries.
«In more than a decade of experience in working towards the MDGs, we have learned that focused global development efforts can make a difference,» UN Secretary General Ban Ki-moon says in the report. Through accelerated action, the world can achieve the MDGs and generate momentum for an ambitious and inspiring post-2015 development framework.»
Read the full info and Download the report in UNDP Web Site
Source: O

EKOM
oekom research publishes study on the impact of sustainable investments and sustainability ratings on companies – results of a global corporate survey supported by Principles for Responsible Investment (PRI) and the German Global Compact Network
Sustainable investments and sustainability ratings are an important lever for motivating companies to make a greater commitment to sustainable development. For almost two-thirds of the companies surveyed by oekom research, requests from sustainability rating agencieswere a decisive factor in prompting them to tackle the issue of sustainability. Enquiries from sustainability analysts influence the overall strategy of one in three of the companies surveyed and the sustainability strategies of two-thirds of companies. Thirty per cent of the companies surveyed state that their performance in sustainability ratings affects management remuneration. The most effective sustainable investment strategies are the best-in-class approach and shareholder engagement.
See the full info and download the report on OEKOM website
(Source: European Commission)
All enterprises have a responsibility to respect human rights, but sometimes it's easier said than done.
As of today, enterprises in 3 business sectors have got a head start on others. Employment and recruitment agencies, ICT companies, and oil and gas companies, can all now refer to practical, authoritative guides developed for their particular sector.
The guides published today are consistent with the UN Guiding Principles on Business and Human Rights. They take particular account of the experience of EU companies, but aim to be as globally applicable as possible.
Welcoming the publication of the guides, Antonio Tajani, Commissioner for Enterprise and Industry, said "Respect for human rights is part of the recipe for modern business excellence. This guidance meets global standards agreed in the UN while leaving enterprises the necessary flexibility to adapt their approach to their own particular circumstances."
Stavros Lambrinidis, EU Special Representative for Human Rights, said "Business is an increasingly important player in the world of human rights. This guidance aims to help enterprises in Europe and elsewhere to meet the corporate responsibility to respect human rights, as defined by the UN and strongly endorsed by the EU."
Read the full info on EU website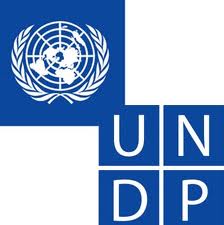 (Source: UNDP)
The 2013 Human Development Report – «The Rise of the South: Human Progress in a Diverse World» – examines the profound shift in global dynamics driven by the fast-rising new powers of the developing world and its long-term implications for human development.
China has already overtaken Japan as the worlds second biggest economy while lifting hundreds of millions of its people out of poverty. India is reshaping its future with new entrepreneurial creativity and social policy innovation. Brazil is lifting its living standards through expanding international relationships and antipoverty programs that are emulated worldwide.
But the «Rise of the South» analyzed in the Report is a much larger phenomenon: Turkey, Mexico, Thailand, South Africa, Indonesia and many other developing nations are also becoming leading actors on the world stage
Read the full report in UNDP website

In 2008 the Danish Parliament with overwhelming majority passed a bill amending the Danish Financial Statements Act. The amendment made it mandatory for the approximately 1100 largest companies in Denmark to report on CSR policies in case they have such policies. In particular, the companies must include the following information on CSR in their annual report:
1. The content of their CSR policies, including any standards, guidelines and principles for CSR used by the company.
2. How the company implements its CSR policies and put them into action including any systems or procedures used.
3. The company's evaluation of what has been achieved as a result of the CSR initiatives during the financial year including any future expectations.
All the info in  Danish Government  CSR site
Download the full report