UE: New measures to stimulate funding for social businesses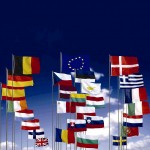 Social businesses are companies that have a positive social impact and address social objectives as their corporate aim rather than only maximising profit. It is a growing sector in Europe, already representing 10% of all European businesses and employing over 11 million paid employees. While these businesses often receive public support, private investment via funds that invest in social entrepreneurs remains vital to their growth. However, such specialised social investment funds are rare or are not large enough. Cross-border investment in such funds is unnecessarily complicated and expensive.
With this proposal for a Regulation, the Commission lays the foundations for a strong European market for social investment funds. It introduces a new "European Social Entrepreneurship Funds" label so investors can easily identify funds that focus on investing in European social businesses. The approach is simple: once the requirements defined in the proposal are met, managers of social investment funds will be able to market their funds across the whole of Europe. To get the label, a fund will have to prove that a high percentage of investments (70% of the capital received from investors) is spent in supporting social business. Uniform rules on disclosure will ensure that investors get clear and effective information on these investments.
Internal Market Commissioner Michel Barnier said: "Social businesses embody just the kind of smart, inclusive and sustainable growth and innovation that is so important for today's European economy. Our new measures will help build these businesses across Europe, ensuring they get the financial support they need so that they can grow – especially in these times of crisis."
See the full press release