Commission mulls harmonised rules on corporate reporting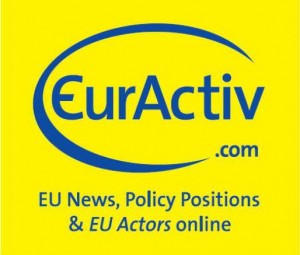 The European Commission is considering imposing "standardised mandatory reporting" on how companies communicate about corporate social and environmental issues, in an effort to rebuild citizens' trust in business ethics.
The proposal, due in October, will suggest policy directions on corporate social responsibility (CSR) but will shy away from binding legislative measures at this stage, EurActiv has learned.
"A key objective is to generate higher levels of trust in business on the part of citizens," says the European Commission in a paper highlighting its motivations for drawing up the initiative.
Previous attempts to define CSR policies at EU level became mired in a dispute on whether or not to make the rules legally binding, with business groups firmly rejecting what they saw as a costly burden on companies.
Environmental groups, meanwhile, slammed CSR initiatives as little more than a "PR operation" and pulled out of a Commission-sponsored stakeholder forum in 2006. They rejoined it three years later on the promise that the EU executive would look beyond voluntary measures.
This time around, the Commission sees the economic crisis as an opportunity to re-launch the process by offering companies a chance to improve their ethical standards and revamp their image.
Read the full info in EurActiv.com